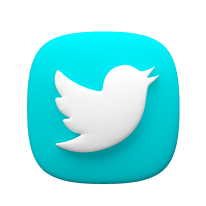 Tweet GIF Downloader
Download any tweet's GIF with BrandBird's free online GIF downloader. You simply need to import the tweet's URL and BrandBird automatically grabs the GIF image.
Frequently Asked Questions
How to download Twitter videos in GIF format?

1. Grab the tweet's unique link from your browser URL bar

2. Type in the tweet URL into the Twitter GIF downloader

3. Click the download button and save the GIF on your computer, iPhone, or Android phone.



Why should I use the Twitter GIF downloader by BrandBird?

Apparently, Twitter converts all the GIF files to MP4 videos, which makes it impossible to download any video as GIF.

The Twitter GIF downloader is a free online tool you can use from any of your devices to save and download twitter video as GIF files. It doesn't require any registration and it's really quick! The final format is a high quality GIF video.

How do I find the unique URL of a tweet?

You need to click on the timestamp in the top right corner of any tweet. The tweet will open on a new page, and you just copy the URL in your browser's address bar. This is your tweet URL.