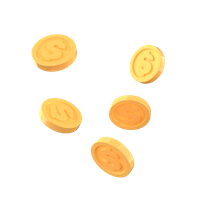 Become an affiliate partner.
Earn 30% commision.
Join the BrandBird affiliate program to earn 30% recurring commision every month, by recommending BrandBird to your friends and colleagues.
* Get paid every month (for commisions more than $50) or after your request
The affiliate program is powered by
and all the payout are processed via Paypal.
Ideas to promote BrandBird
Meet the best BrandBird partners who run successful campaigns with their affiliate links and have recurring monthly revenue through their BrandBird app reviews.
YouTube Video

YouTube video review by WPTuts that shows people how to use BrandBird efficiently, and showcase its most useful features.

Check Review

Blog Post

Sunny wrote a complete blog post about the BrandBird app in which he describes BrandBird's top features & use cases.

Check Review
BrandBird Features
Check out the top features that make BrandBird so unique & useful for your graphic creation process.
Brand Kits

Keep your brand assets organized and save watermarks, logos, colors, fonts.

3D Effects

Turn static 2D images into stunning 3D graphics & captivate your audience.

Smart Positioning

Pixel perfect positioning for your screenshots with the smart position picker.

Mockups & Frames

High-fidelity mockups & frames for your images to make them look professional.

Shadow Presets

Elevate your images and make them look more professional with smooth shadows.

Annotation Layers

Annotate your images with emojis, text layers, handwritten arrows, shapes, and more...

Unique backgrounds

Wrap your graphics with vibrant colors, gradients, patterns, or Unsplash images.

Social Media Sizes

Supports official sizes from Twitter, Instagram, Facebook, LinkedIn, Dribbble, and Product Hunt.

Secure Your Data

Blur and pixelate sensitive information like customer data, revenue numbers, passwords, etc.

Highlight Features

Zoom in important features and parts of your work and draw your audience's attention there.

Import Tweets

Import and customize any tweet from its unique URL to repost them on Instagram & LinkedIn.

Import Websites

Pick between mobile and desktop screenshots, and import any website as an image.

Chrome Extension

Screenshot websites and elements directly from your tab and import them into BrandBird.

Figma Extension

Turn your Figma frames into beautiful and fully-customizable social media posts.

Copy/Paste

Import images, text layers, and tweet with CMD+V. Export graphics with CMD+V

Custom Watermarks

Keep your graphics on brand with custom watermarks. You can even create your own logo!

Layouts

Use Before-After, Do & Don't, or Masonry layouts, to make your images stand out.

WebP export

Export pixel-perfect graphics at half the size with the next-gen WebP format.

Quick Access Menu

Keyboard-less navigation with ⌘+K to open sidebar sections, import layers, export graphics etc.

Shortcuts

Keyboard shortcuts for common actions that boost your productivity & speed up your process.
How It Works
Learn how to create beautiful screenshots with BrandBird.
01
Upload any kind of image, even a boring screenshot.
02
Customize your graphics with easy-to-use presets.
03
Export & Post your beautiful image at your socials.