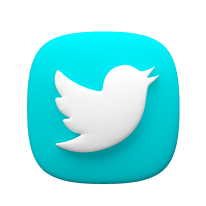 Twitter Header Gallery
A hand-picked collection of the finest Twitter headers to help you get inspired.
All

INDIE PRODUCT

SCREENSHOT

PRODUCT

INTRO

GRADIENT

LOGO

CREATIVE

ILLUSTRATION

TAGLINE

IMAGE

PATTERN

ABSTRACT

MINIMAL

SOCIAL PROOF

MEME

SOLID COLOR

QUOTE

PEOPLE

LIVE

ANNOUNCEMENT

TWEET
Hold SHIFT and click to select multiple filters
Last updated at: Nov 28th 2023
Frequently Asked Questions
How to use the Twitter header gallery?

The Twitter headers gallery is a great place to find inspiration about your Twitter's profile design and copywriting.

It includes 100s of the best Twitter header examples around the web categorized by the format of their banner image.

What are the best Twitter banner dimensions?

The recommended dimensions for a Twitter banner are 1500x500 pixels.

It's important to keep in mind that the banner will be displayed on various devices, so make sure the text and images are still legible and clear when the banner is displayed on smaller screens.

What's the maximum character size for the Twitter bio?

The maximum character size for a Twitter bio is 160 characters.

How to design a beautiful banner for your Twitter account?

Use this free Twitter cover template and remix with BrandBird studio to populate it with your own content.