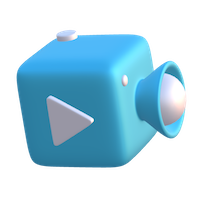 MP4 to GIF Converter
A free online tool to convert MP4 videos to animated GIF images.
Frequently Asked Questions
Why should I prefer it over similar online tools?

The main reason to use the BrandBird MP4 to GIF converter is that the conversion happens locally on your browser.

This means that your MP4 video doesn't touch our servers, and you don't have to worry about the delay for uploading the file.

How to convert an MP4 video to animated GIF image?

1. Upload your MP4 video (up to 2GB in size).

2. Our robots automaticaly convert your MP4 video to a animated GIF image to the highest quality possible.

3. Click the download button and save the GIF on your computer, iPhone, or Android phone.



What's an MP4 video?

MPEG-4 Part 14 or MP4 is a digital multimedia container format most commonly used to store video and audio, but it can also be used to store other data such as subtitles and still images.

What's an animated GIF image?

GIF is a raster file format designed for relatively basic images that appear mainly on the internet. Each file can support up to 8 bits per pixel and can contain 256 indexed colors. GIF files also allow images or frames to be combined, creating basic animations.