BrandBird Pricing & Plans
Upgrade your graphics with beautiful screenshots & mockups by default. More than 10k creators, entrepreneurs, and founders love BrandBird.
Frequently Asked Questions
Who is behind Brandbird?

Hi! I'm Jim. I've created Brandbird to solve my own pain. As a creator, I used to create multiple social media graphics (for Twitter mostly) per day. I've noticed that it took me far too long time - even though I was a designer - and wondered: "How people with no design skills create graphics. I need to build sth for them". And here, we are!

Can I cancel my plan anytime?

Of course, you can cancel your plan anytime via your dashboard!

Do you offer discounts?

We offer discounts only for our members and only on specific occasions. Then, the best way to get a discount it to follow us on Twitter and create an account. If you have a blog/newsletter, you can write a post about Brandbird and get 2 months for free!

Do you offer refunds?

You can get a refund for your purchase if you request it within 24 hours of the transaction.

What's your company details?


Company name: BRANDFLOW L.P.
Address: ΚΑΙΣΑΡΕΙΑΣ 12, 54454, ΘΕΣΣΑΛΟΝΙΚΗ, Greece
VAT ID: EL801904302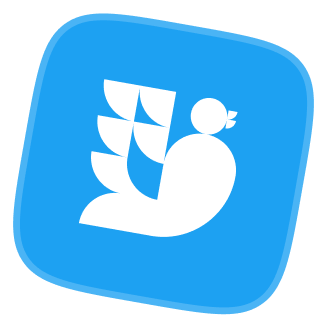 Our Features
Meet the rich collection of features that makes BrandBird so unique & useful for your graphic assets.
Brand Kits

Keep your brand assets organized and save watermarks, logos, colors, fonts.

3D Effects

Turn static 2D images into stunning 3D graphics & captivate your audience.

Smart Positioning

Pixel perfect positioning for your screenshots with the smart position picker.

Mockups & Frames

High-fidelity mockups & frames for your images to make them look professional.

Shadow Presets

Elevate your images and make them look more professional with smooth shadows.

Annotation Layers

Annotate your images with emojis, text layers, handwritten arrows, shapes, and more...

Unique backgrounds

Wrap your graphics with vibrant colors, gradients, patterns, or Unsplash images.

Social Media Sizes

Supports official sizes from Twitter, Instagram, Facebook, LinkedIn, Dribbble, and Product Hunt.

Secure Your Data

Blur and pixelate sensitive information like customer data, revenue numbers, passwords, etc.

Highlight Features

Zoom in important features and parts of your work and draw your audience's attention there.

Import Tweets

Import and customize any tweet from its unique URL to repost them on Instagram & LinkedIn.

Import Websites

Pick between mobile and desktop screenshots, and import any website as an image.

Chrome Extension

Screenshot websites and elements directly from your tab and import them into BrandBird.

Figma Extension

Turn your Figma frames into beautiful and fully-customizable social media posts.

Copy/Paste

Import images, text layers, and tweet with CMD+V. Export graphics with CMD+V

Custom Watermarks

Keep your graphics on brand with custom watermarks. You can even create your own logo!

Layouts

Use Before-After, Do & Don't, or Masonry layouts, to make your images stand out.

WebP export

Export pixel-perfect graphics at half the size with the next-gen WebP format.

Quick Access Menu

Keyboard-less navigation with ⌘+K to open sidebar sections, import layers, export graphics etc.

Shortcuts

Keyboard shortcuts for common actions that boost your productivity & speed up your process.
Testimonials
Don't take our word for granted. Listen what our users have to say!
You rock dude @d__raptis!

I was going to use BrandBird to make an image then crop it to square to post on LinkedIn. But man, it now supports everything Fire

Oh wow! As someone who aggressively building in public, I share a lot of screenshots that are raw and unedited.

Thanks to this BrandBird, from now, all @shoutoutso_ updates look beautiful and elegant 💯

Told @d__raptis that I thought it'd be cool if his new app had a function to make custom watermarks that included Twitter handles yesterday.

He delivered in less than a day and added an option to upload profile images too.

Makers who ship fast blow me away.

A tool to create beautiful visual content for Social Media in seconds (literally).

It's already impressively useful with the few controls it currently has.

The easiest way to brand your Twitter profile with unique visuals

Loyal customer of Brandbird right here 🖐🏻
Hi fellow founder!
I'm Jim, the founder, designer & engineer behind BrandBird.
For many years, I was struggling to create engaging visuals for my products updates, social media content, and newsletters as a SaaS founder and content creator. The visual creation process felt tedius. Even though I was a professional designer.
I started wondering, how does it feel for a non-designer? It must be a horrible experience!
That's why I built BrandBird. My mission is to help SaaS founders create beautiful graphics with minimal effort even if they have zero design skills!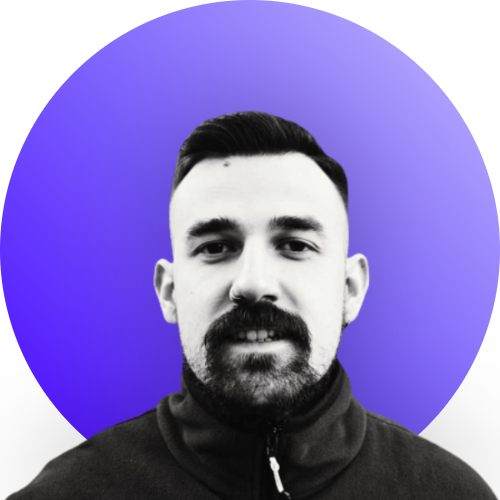 👋